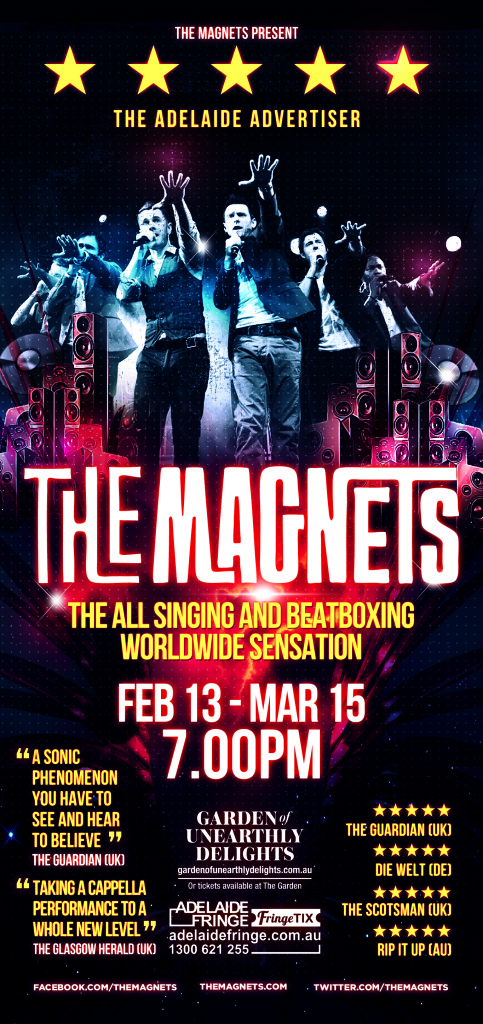 Australia…we're on our way!!
Today is Friday February 6th and The Magnets are making their way to Australia. Andy left on Tuesday and is already in Adelaide, Steve also left on Tuesday but is currently on Borneo and the rest of the guys arrive next week.
All of the guys are looking forward to getting back to sunny, warm and welcoming Adelaide where they'll be playing for the fourth year in a row at the Adelaide Fringe Festival.
The Garden of Unearthly Delights is once again the home of The Magnets and you can catch them every day at 7pm (except Mondays) from Feb 13th until March 15th.
As well as appearing at the Fringe Festival the guys are also going over to Sydney on Feb 12th to appear on The Morning Show on Channel 7. Tune in around 10am to see the guys perform some of their new material.
We'll see you all down under!!