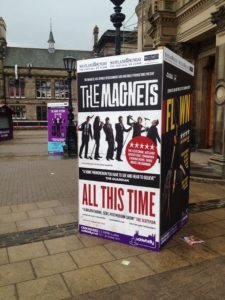 The Magnets opened their brand new show "All This Time" on the Edinburgh Fringe Festival on Thursday August 1st. They will be performing everyday until August 26th (except the 12th) at 5.50pm.
More updates about the show and the guys' adventures will be posted here soon.
For tickets click here.