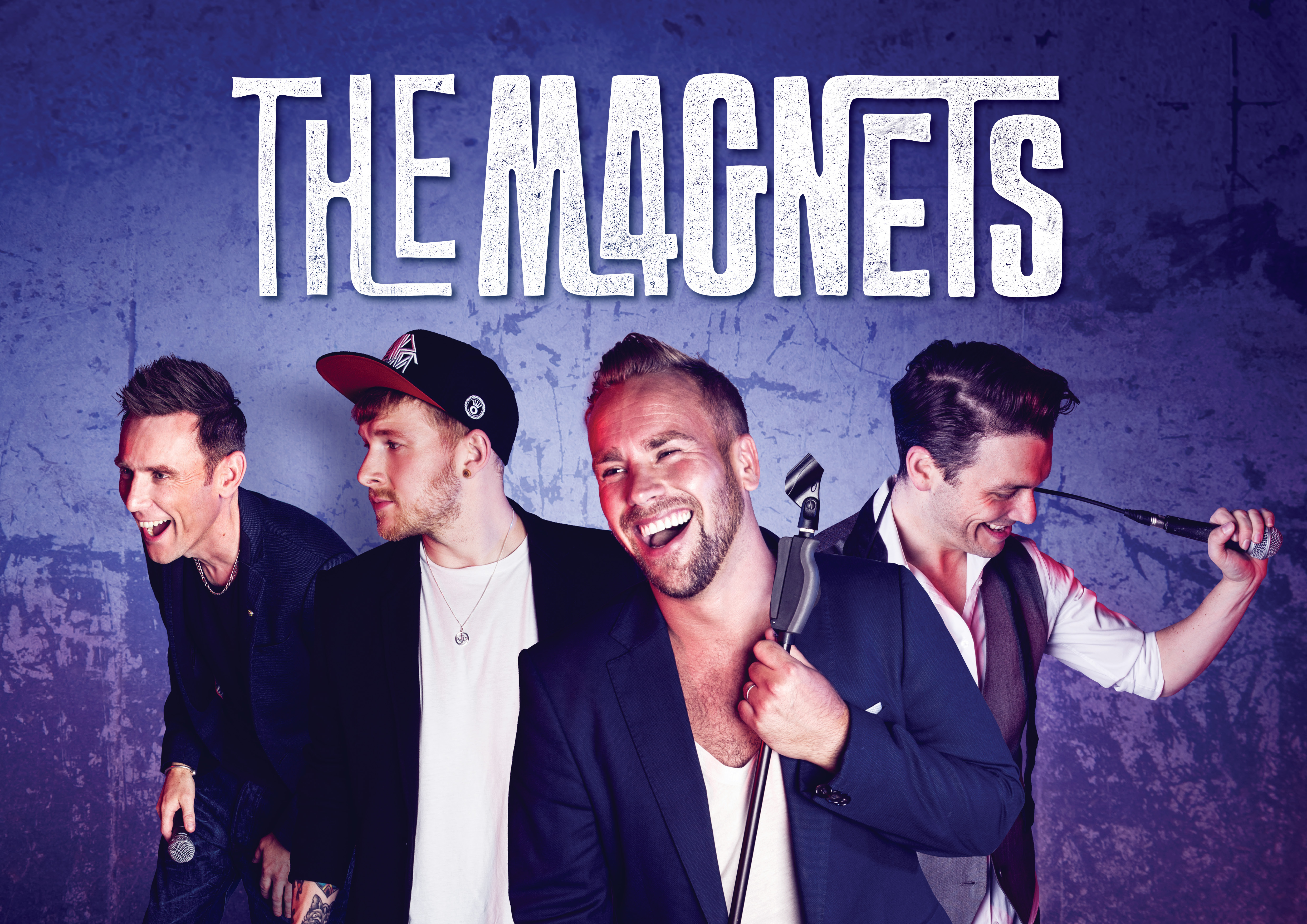 Compact, bijou but just as utterly irresistible, the brand new Magnets quartet is a streamlined addition taking our trade mark jaw-dropping beatboxing and glorious harmonies places that the full band can't go.
Featuring a world-class beatboxer and three versatile soloists, our 4-piece set roves from Rat Pack to rock band, Nashville to nightclub, medley to mash-up on an amazing musical journey that has everything but the instruments.
Fun and flexible, The M4gnets are perfect for smaller stages, events and parties, but with the power and passion to fill any size of venue. Get in touch to find out more about our latest venture and what we could do for you!