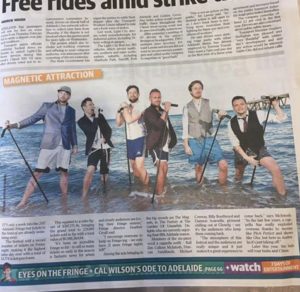 It's been a fantastic first two weeks at the Adelaide Fringe. We're now half way through and our first couple of reviews are in totalling 14.5/15 stars! We had fun shooting this pic for the Adelaide Advertiser as well. It's a hard life!

"These boys are euphonically pleasing beyond their years and each one of them is a five star performer in their own right. Put them on your Fringe 'must do' list."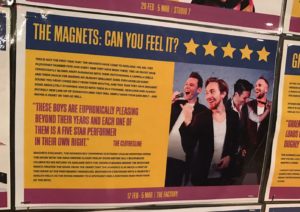 "Fall in love with The Magnets all over again and don't miss these sonically blessed singers."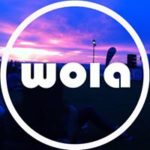 an energetic, charming, & eclectic performance that can be enjoyed by kids & adults alike…my earballs are still tingling!