(written from Cathay Pacific departures in LHR…)
Ahh, Edinburgh Fringe you never disappoint….
10 years after The Magnets first appeared on the Fringe the boys were back in town for one week only. In a rock-and-roll brief appearance The Magnets crowned 10 years at the fringe by playing the ma-hoo-sive McEwan Hall (capacity 939!) for one week only. The guys were over the moon to sell out on Monday and Tuesday August 3rd and 4th – their last two nights of the all-to-brief run.
Thank you to all the staff at the Underbelly McEwan Hall – you made it very special.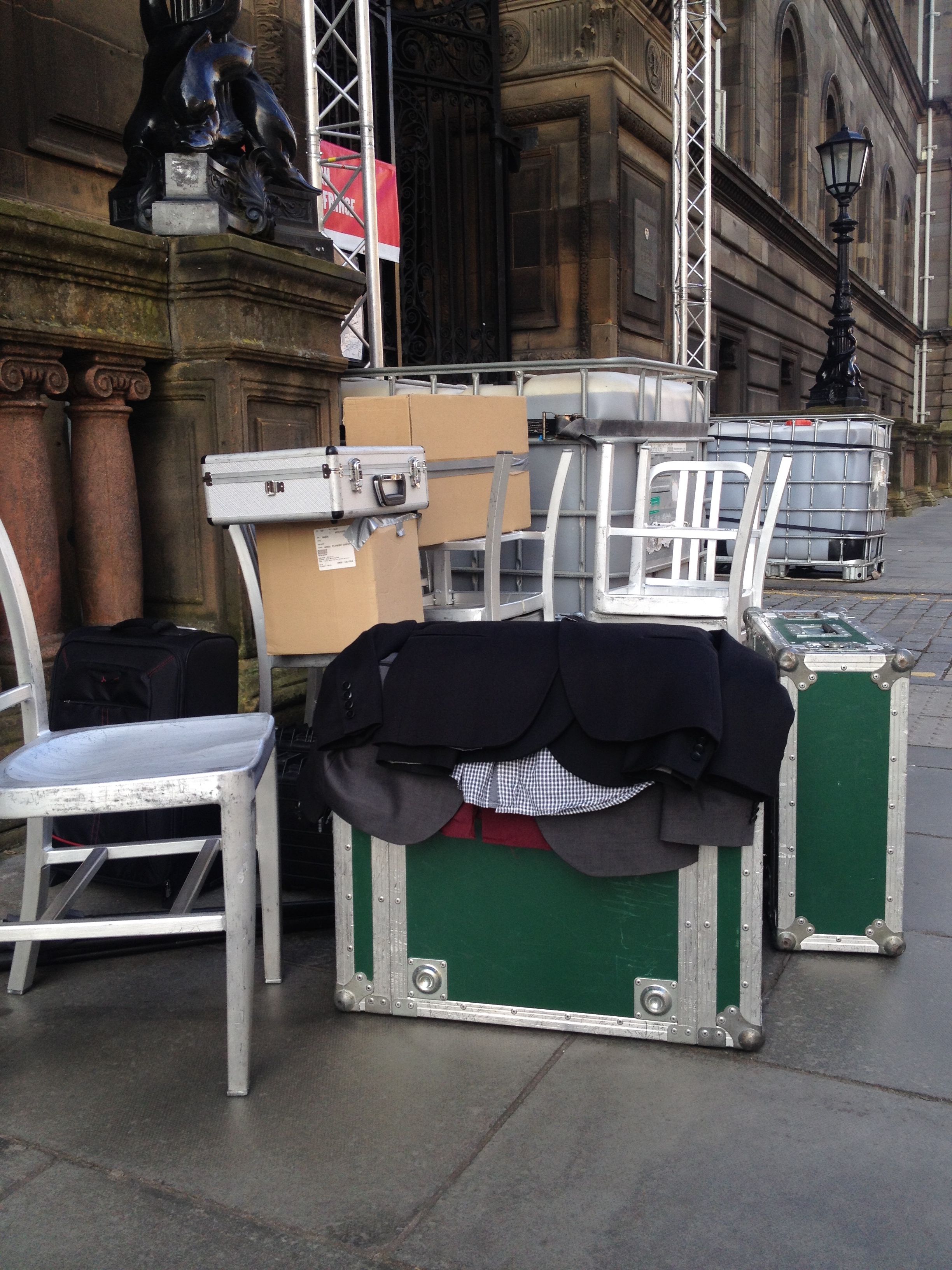 All our equipment ready to load in before the soundcheck…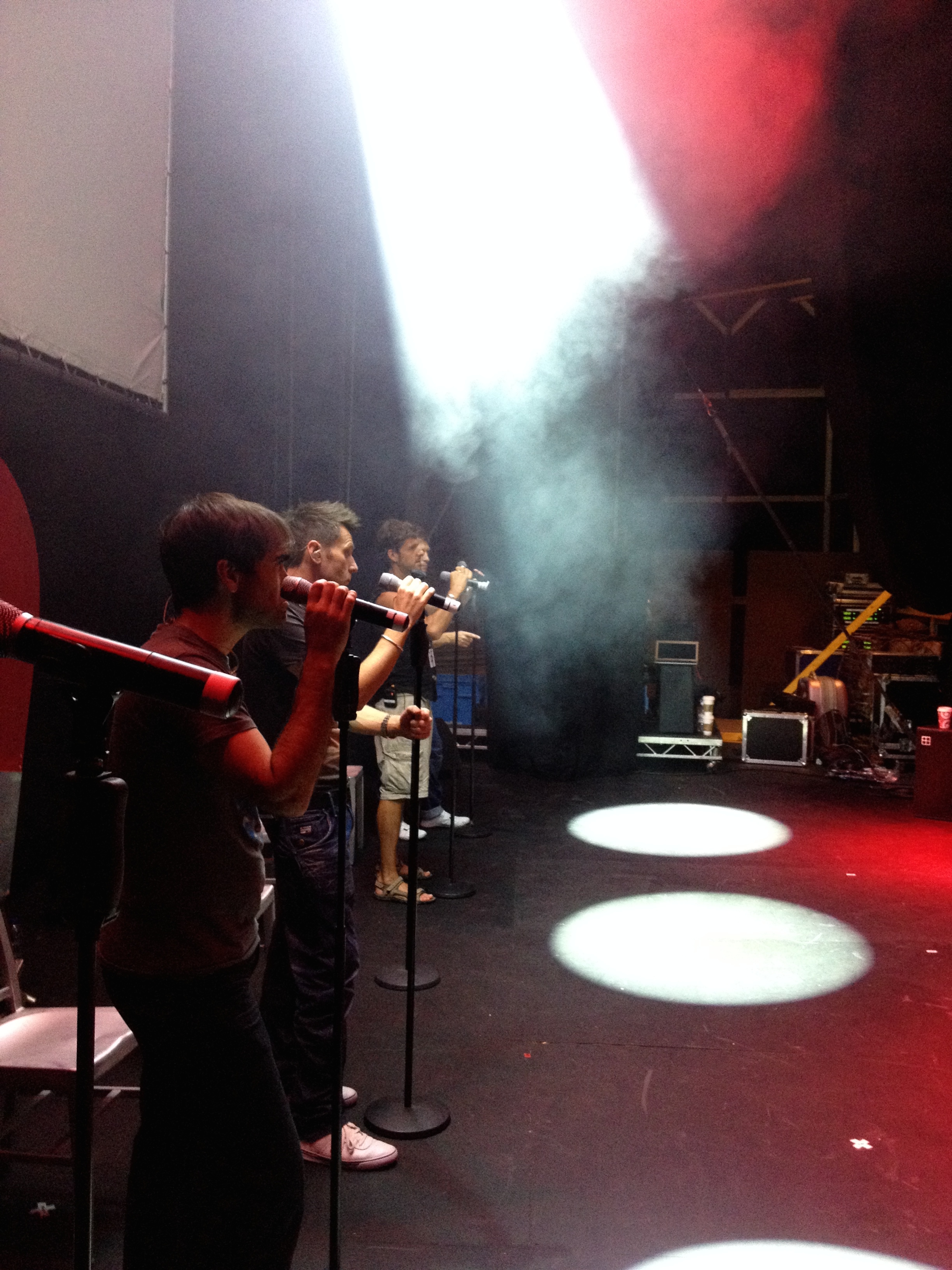 Sound checking in the magnificent McEwan Hall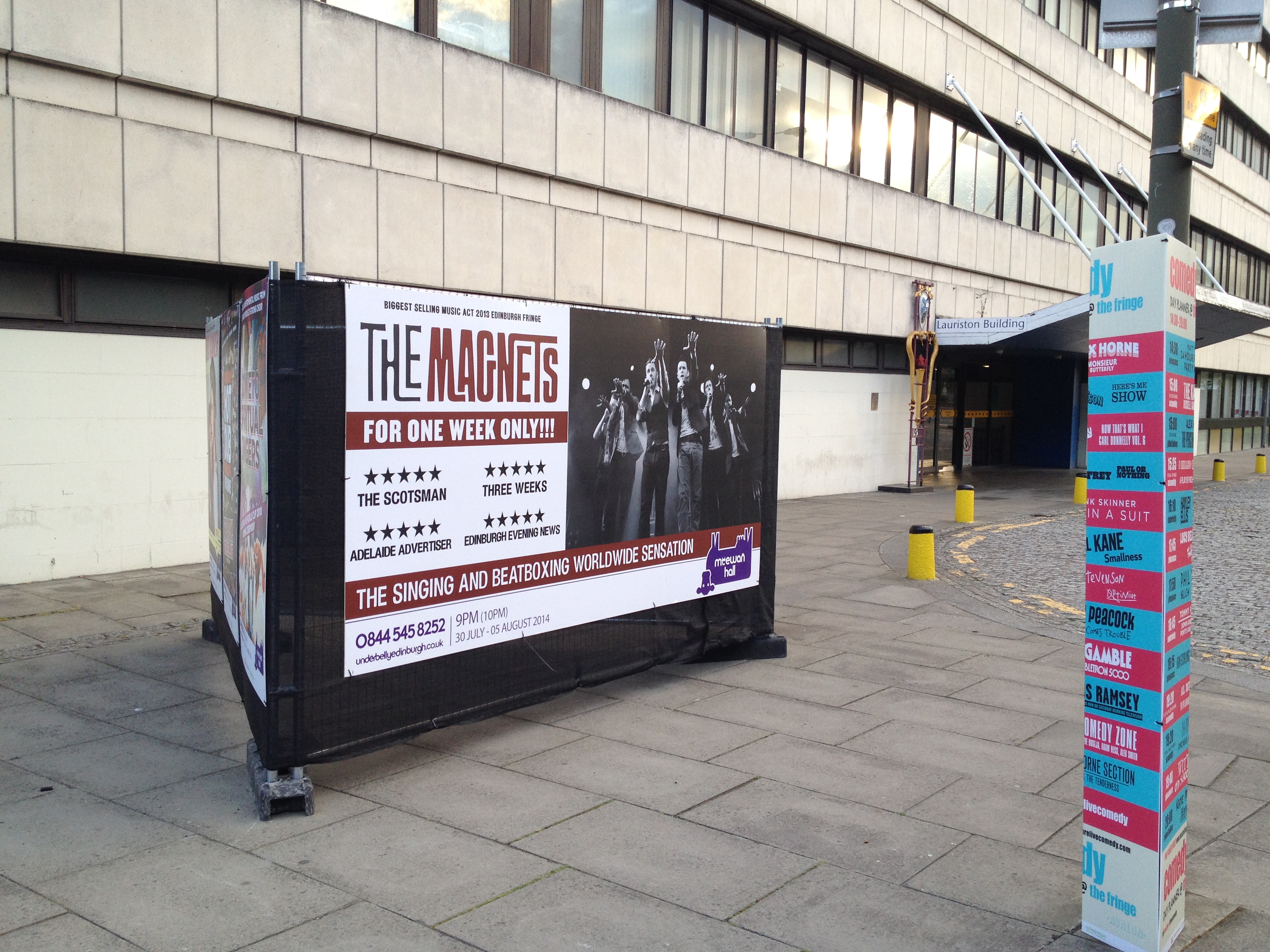 A poster around town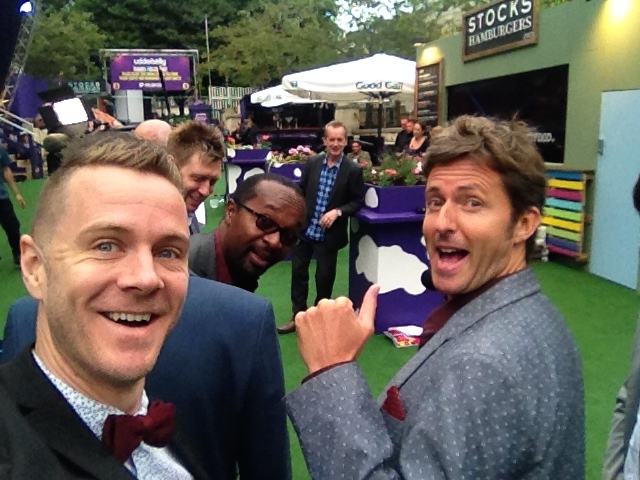 BBC Breakfast with the lovely Frank Skinner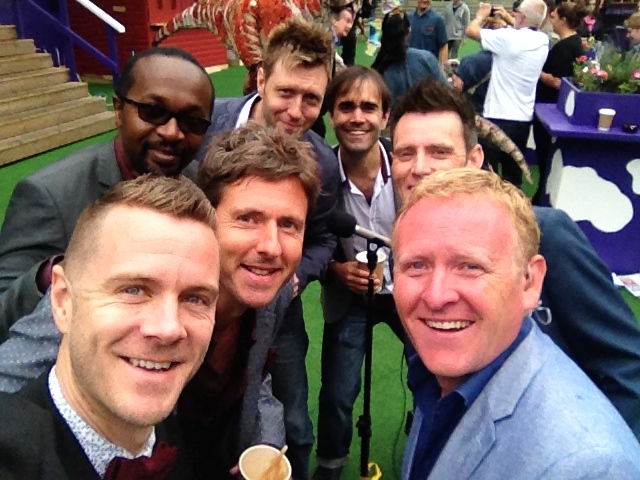 BBC Breakfast …early!!