It is the start of a new era for The Magnets, as a brand new line-up goes on stage for the first time in Dubai this week at Deira City Centre. With Nic on paternity leave, only Michael and Callum remain from The Magnets last show, and we are fortunate to have found four wonderfully talented performers to join us on this run.
Ball-Zee
Ball-Zee (Patrick Hirst) – By some considerable distance the coolest man ever to take the stage in The Magnets, this undefeated three times UK champion beatboxer is already a legend in the beatboxing community. His range and depth of sounds is simply astounding, as anybody who has seen him in the Vocal Orchestra or Nic's show Gobsmacked! at the Edinburgh Fringe recently will attest. He's also got 5000 more followers on Facebook than us. So many reasons to be jealous!
Nick Girard – If there is a Mr A Cappella it is probably Nick Girard. A harmony group's dream thanks to his near perfect tuning and easy, soulful falsetto, he founded multi-award winning a cappella group Overboard in Boston before joining top US group The House Jacks. He's even married to a Swingle Singer! Oh yes, he arranges as well – we're already working on his superb arrangement of Uptown Funk. We're looking forward to debuting that one!
Duncan Sandilands – Sorry Nic and Andy, the biggest guns ever to squeeze into a Magnets shirt now belong to this 6′ 1″ artistic and freestyle gymnastics coach and lifeguard (when not performing), with a bass voice to match the size of his chest. Duncan's got us all feeling a bit inadequate in the dressing room if we're honest. Fortunately there's a gym in the hotel here and we're forming an orderly queue for the free weights.
Michael Conway – This squeaky and cheeky Welshman provides the thrills and trills at the top of the vocal range, as you might imagine from a performer who has played every single major role in West End smash Jersey Boys. There's performance pedigree in his family. Michael Sheen is his cousin, while his wife Kerry is a recent veteran of Cats and Starlight Express. We're delighted to have Kerry and gorgeous one year old son Elijah here with us in Dubai. No doubt the little lad will be picking up some performing tips from Dad while he's here!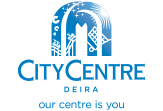 So it is a massive welcome to the new guys, who are performing with us at the City Centre Deira Mall from September 17th until September 26th (except Tuesday), with shows at 5.30pm, 7.30pm and 9.30pm!